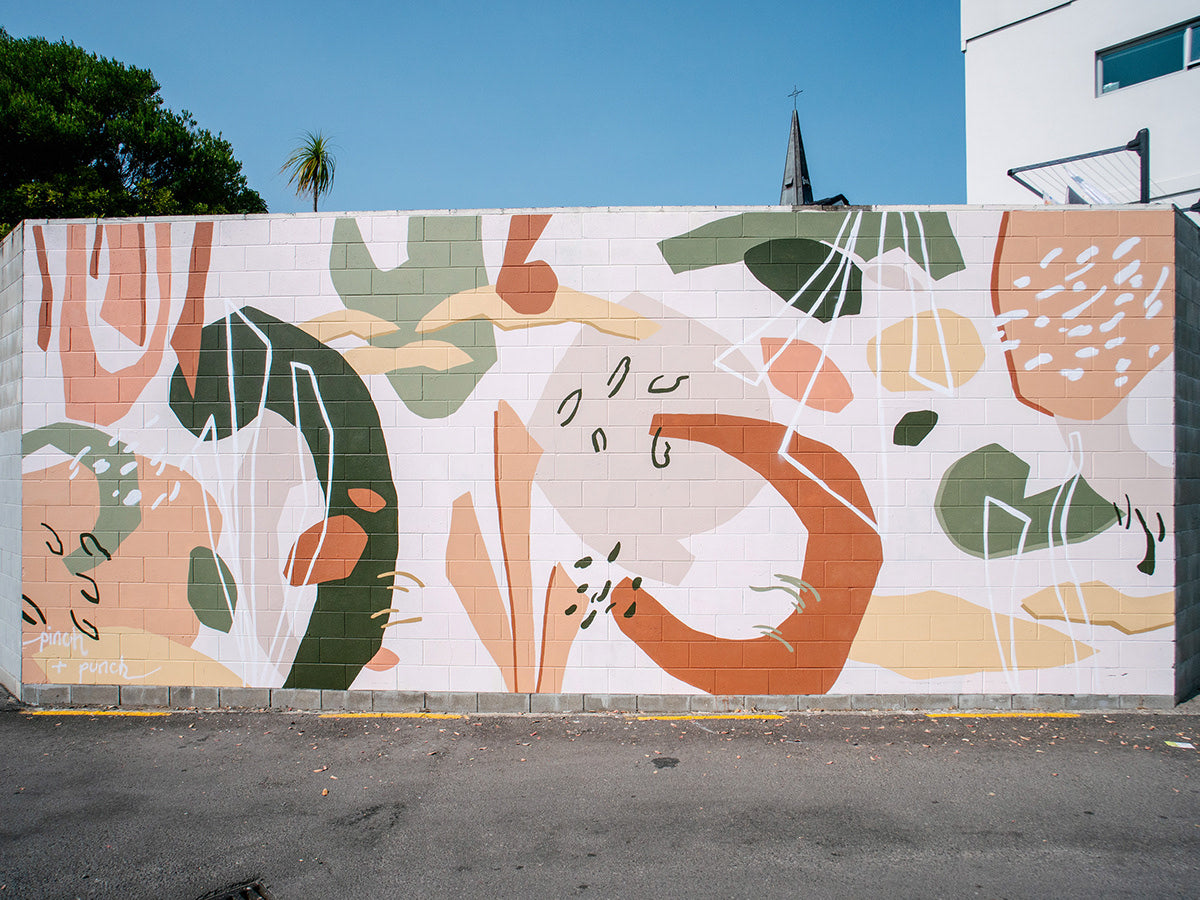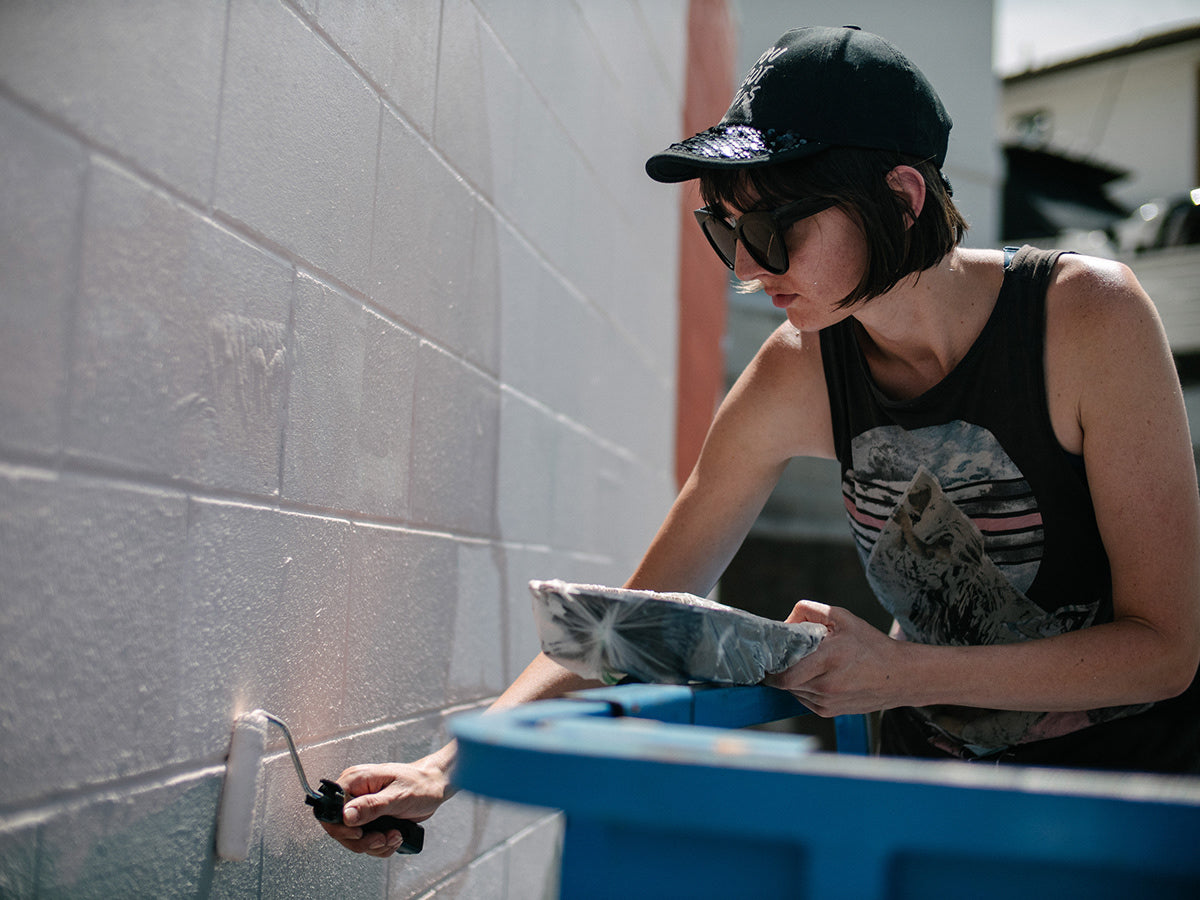 Abstract Mural Art
Murals
A public mural in Mount Maunganui, New Zealand.
Commissioned by Street Prints - Mauao Festival.
The theme for the Street Prints 2020 Festival in Mauao is "Ahakoa he iti, he Pounamu". The English translation being "Although small, it is Precious".
The creative brief signifies the importance of children and youth and the importance of taking small steps to care for them as a community. As well as looking after the environment and earth so that it is still here for future generations.
My take on the theme led me to create a variety of shapes, including Koru and Hei Matau (fish hook).
I also felt it was important to represent the small and the large, symbolic of the children, youth and elders within our local community. The overarching message within my mural is that with all of our differences, we are the strongest when we work together as a community. That each element within my mural, though it may be small in size, it is important, it is precious to the end result.
Mural art commissioned by Street Prints for the Mauao 2020 Festival.

CREDIT - Paint sponsorship by Resene.
MY ROLE - Mural concept and painting.
Creating the concept
Using a similar technique to my previous mural, I created the initial concept using a paper collage.
Once I was happy with the overall feel, I scanned the elements into Adobe Illustrator. This enabled me to play around with shapes and colours to get the right balance and scale.
Painting the mural
After sealing the brick wall, I rolled my base colour in Resene Half Pot Pourri.
Day two was where the fun started. I began by blocking in each colour, working light to dark.
By day three it was really beginning to pop, adding in the darker tones like Twizel and Scrub.
And finally, on day four I tried a new technique of spraying the white lines. Which I hated!
So I painted over the spray with a couple of test pots in White.
The clean lines of the brush strokes suited the rest of the elements much better than the soft edges of the spray.
Now I'm keen to get my hands on another wall and practise with some spray techniques!

Finer mural details
Adding a few unscripted details, always hard to know when to stop! Definitely, a highlight of the summer, roll on my next mural!

See the mural
Go and check out the mural, behind ANZ down Steeple Lane in Mt Maunganui.
Make sure you tag @pinchandpunch on Instagram!