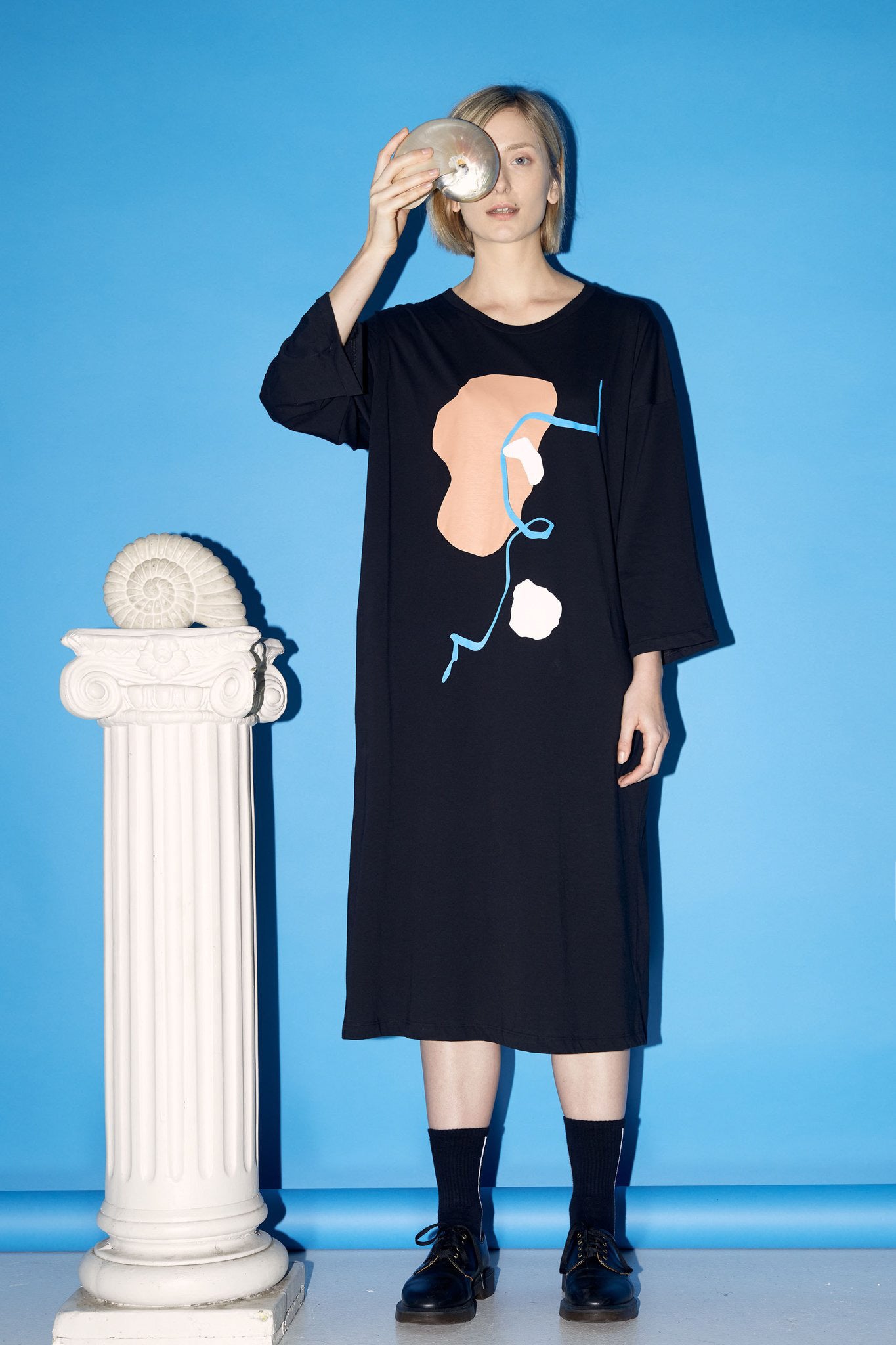 Jason Lingard - W20 Print Design
Textile Design
Jason Lingard is a talented New Zealand fashion designer, creative wizard and a draping genius. There is no higher compliment than a fellow artist commissioning artwork for their new collection. 

Project Details

Custom signature print for Jason Lingard's diffusion range 'Gaard'. Jason Lingard is a fashion label, based in Auckland. The women's clothing brand is sold throughout New Zealand and Australia.
CLIENT - Jason Lingard, 2019.
MY ROLE - Placement print design.

The Design Process

This custom placement print was created for local New Zealand fashion brand Jason Lingard.
After seeing some of my recent work on Instagram, Jason flicked me a message about collaborating on his next collection. I created a bunch of concepts, based on the work he liked and Jason was immediately drawn to this abstract piece. I created each element using my favourite Tombow markers, then scanned them into Illustrator to play around with the composition and scale. Jason was really decisive on the colour palette, which made for a dream collaboration.
The final print design is organic and playful. And can we talk about how good that dress is! Super soft cotton jersey with an epic sleeve situation. Oh and it has pockets! Take my money.