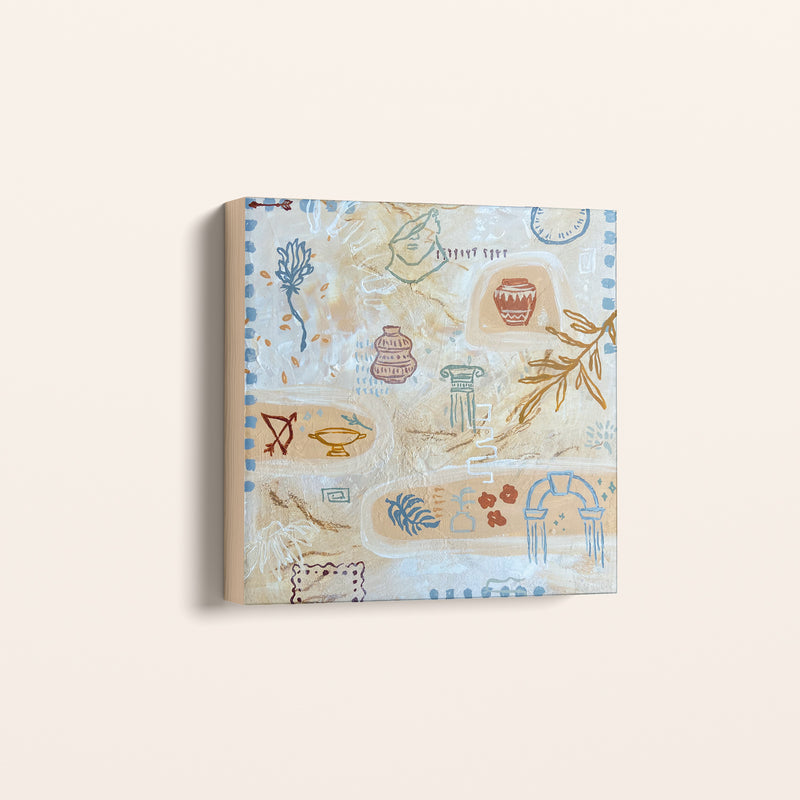 Only 1 Available
Citizen of the World - Original Painting
Welcome to my first foray into a new style of painting! "Citizen of the World" is inspired by Roman architecture. The unique blend of texture and colors create a show stopping piece. Through this piece I have embarked on an exploration of my intuitive style and experimented with additional mediums such as oil pastels and glazes.

Cool tones of blue and green are contrasted by sun baked ochre and terracotta.
Your walls will travel back in time with this little masterpiece!


Media acrylic and oil pastel on birch wood box panel
Size  400 x 400mm - Unframed

Shipping free in New Zealand. Contact for international shipping rates.
Location Available to view at my home studio in Tauranga.